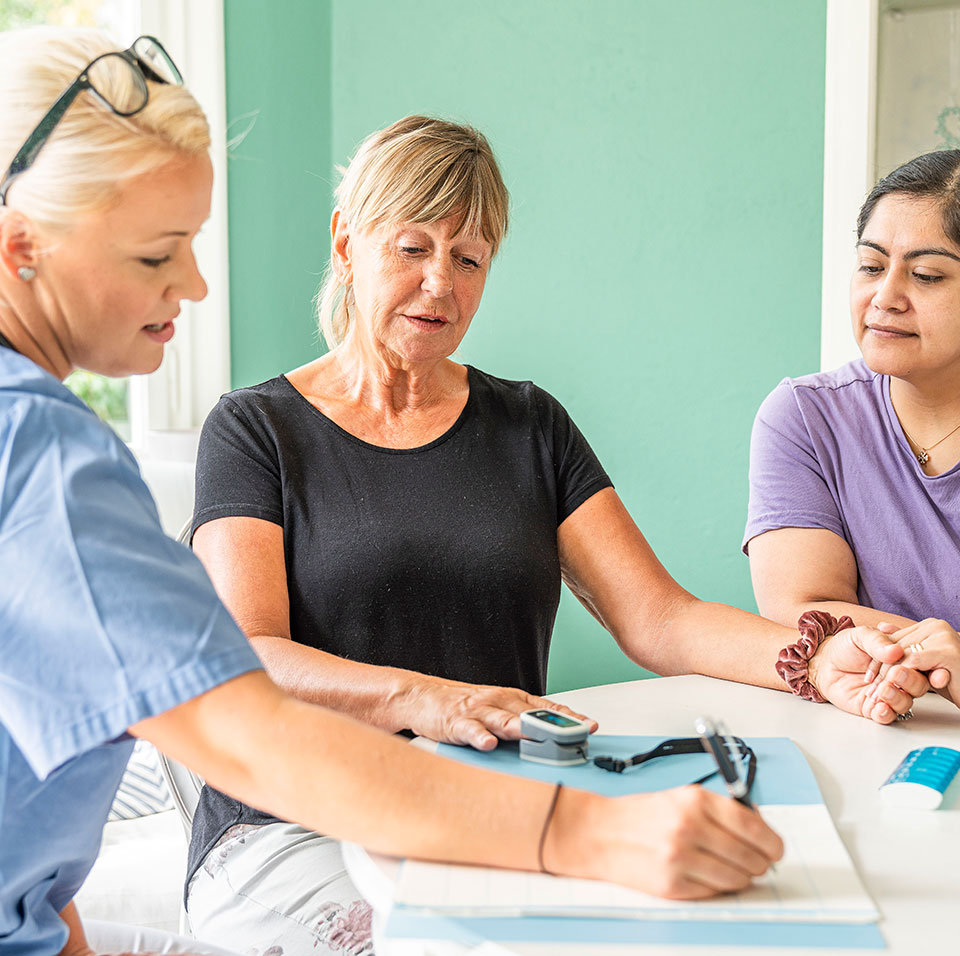 Home care - Personal, close and dignified.
Your personal home care! Are you in need of care services that you can adapt to your needs in your own home? Do you feel worried about your loved one? Are you in need of assistance? When you feel that traditional health care and home care are not enough – give us a call! With us, you can feel safe!
Contact us
Your personal home care
We offer accessible care at home, by a nurse or other healthcare professional based on your
individual needs. We provide most types of care. Are you or a loved one in need of ongoing care or
one-off interventions? We tailor to your needs. We have access to nurses, doctors, physiotherapists,
Here's how it works:
You contact us and we book a free initial visit.
At our first visit, we'll talk about your needs and write an individual care plan with you and your loved ones.
We will enroll you in our home care service and then our work begins.
We will get back to you as agreed.
LET US TELL YOU MORE
Services we offer:
Nursing and care
Supervision and monitoring
Medication management
Wound care
LET US TELL YOU MORE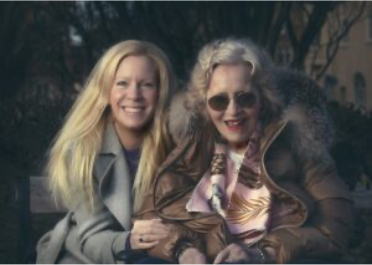 CUSTOMERS TELL US/Customers success stories
"Sjuksyrra/Care at home gave us the best possible home care with great commitment and care"
In a second, life changed for Ulla, a very active and healthy 80-year-old pensioner. She suffered an extremely rare form of stroke and has needed round-the-clock care ever since. Her daughter Pauline took leave to care for her mother at home, but was in urgent need of help. Sjuksyrra/Care at home became her everyday saviour.
"I remember shouting to the ambulance staff: you have to save my mother!"
Pauline and Ulla have always been very close and Ulla was visiting her daughter at the time of the incident, in December 2019. Suddenly, Ulla felt a strong flicker in her eyes and shortly afterwards she lost consciousness. Pauline called 112 and performed CPR until the paramedics arrived. Inside the hospital, it was found that Ulla had suffered an extremely rare form of stroke.
– Mum spent five months in hospital. During that time, we oscillated between hope and despair," says Pauline.
Missing human contact
After a long stay in hospital, Ulla was moved to a short-term care home. She had severe complications from her stroke and could not walk, see, or make herself understood. Because of the pandemic, a restraining order was imposed, and Pauline was only allowed to talk to her mother via Facetime.
– It was terrible. Mum couldn't communicate with her family and friends and hadn't been able to open her eyes since the accident. She was very frightened, lonely, and disoriented as she had been unconscious to varying degrees, for five months. The only human contact she had was when the staff came in for a few minutes to do their daily chores," says Pauline.
– Mum needed help around the clock and we knew we wouldn't be enough. I needed to sleep at night to manage to rehabilitate my mother when she was awake. We searched high and low for a private night nurse and soon found Sjuksyrra/Care at home. From the very first conversation we had confidence in their services.
Tailor-made care at home
Together, Sjuksyrra/Care at home and Pauline drew up a plan for home care, tailored to Ulla's needs. Because of the risk of infection during the pandemic, it was vital to find dedicated nurses who could work all night shifts to keep staff turnover to a minimum. Sjuksyrra/Care at home suggested several different home care profesionals who were interviewed by Pauline – and soon the right people for the job were found.
– This was the most comprehensive homecare assignment Sjuksyrra/Care at home had done to date and I am extremely impressed with their professionalism, flexibility, and responsiveness. Our nurses were here every night, helping with everything from turning my mother in bed every hour to massaging her neck and feet and making sure she was comfortable.
"Mom has her spark of life back!"
By the time Pauline finished working with the Sjuksyrra/Care at home, Ulla was well enough to move, smile and utter a few words. Today she sits on the edge of the bed and listens with interest when her daughter is interviewed.
The main benefits of home care according to Pauline:
Responsive
Accommodating
Professional
Accessible - always answering the phone
Great personal commitment
Do you need a personalised homecare solution?
Do not hesitate to contact us, we will help you to tailor a homecare solution to your needs and wishes. With our experience, expertise, and care, you will get the best home care possible.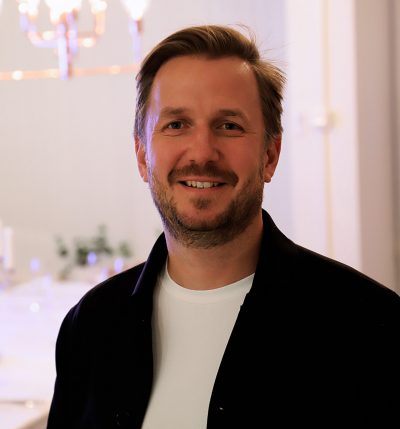 Care At Home By Sjuksyrra is part of the established company Sjuksyrra AB which was started in 2011 in Stockholm and has since grown into a natural workplace for nurses looking for a secure employer. Home healthcare has been part of Sjuksyrra since 2020 and with satisfied Swedish customers in Sweden and Spain.